We are still here to serve you.
During this time of uncertainty, we remain open to serve you and are taking extra precautions to protect you and our technician's health. For more information feel free to ask us. Learn more here
X
Every challenge is an opportunity.
We are available 24/7 Call Now
Your information will not be shared with no one and will be deleted completely from any record in 48 hours.
We know how stressful a water damage incident can be let us help you get back on track
Free Water Damage Inspection
Free Insurance Consultation
Immediate Response
Free Leak Detection
Water Extraction and Dry Equipment Ready on Inspection
Speak With a Live Person 24/7
Free Infrared / Thermal Imaging Inspection
One Stop Shop Everything Restoration
Flood Damage Restoration Experts
Extensive Knowledge of Insurance Claims and Coverage
We Work With All Insurance Companies!
Awards And Certifications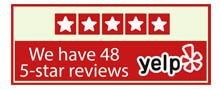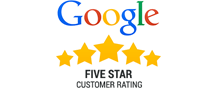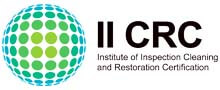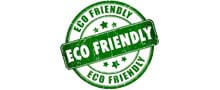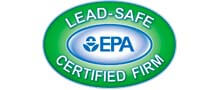 We are available 24/7
Call us now!
Your information will not be shared with no one and will be deleted completely from any record in 48 hours.
Are you having water or fire troubles? Don't hesitate call us today!
If you are having fire damage, floods, and water leaks, we have skilled staff and Hi-tech tools to treat the most problematic problems. Whether it is water, smoke or fire damage we are here to help you avoid and resolve all of the inconvenience.
We are ready to help you 24/7 all year around because water and fire damage is totally unpredictable; we have all possible options on water and fire damages restoration at your disposal. At TipTop Restoration Inc., we are ready to assist you in satisfying you with our utmost care in safeguarding you and your property. Our duty is to give you full-service cleansing and recovering of your house, and business with high quality results as efficient as possible.
They did a great job. I'm very happy. The staff was very friendly and they kept me informed of everything they did. I was very upset when I notice water damage in my home. I didn't know what to do. I called my insurance agent and they told me to call a water damage company.

I must say that Tip Top Restoration is the most professional company I've seen when it comes to solving water damage issues at any moment. It has been raining and our neighborhood's drainage got clogged, so the water entered inside a lot of houses, including mine. The worst thing is that the water was extremely filthy and I didn't know what to do. Tip Top Restoration got rid of the water inside my house, dried all of my possessions and additionally vacuumed the areas affected by water. They were very professional.

We had a leaking water heater, and by the time we found it had been leaking, the water had done significant water and mold damage to our floors and drywall. Our insurance carrier gave us the names of a few restoration companies in the area, fortunately I chose Tip Top Restoration Company.

TipTop Restoration was awesome. They were willing to work with my schedule and came out to see me on a Sunday. They did their evaluation and were honest with me that no work was needed on my ceiling. Will definitely call them again!

Me and my wife just came back from a vacation in palm springs on Monday morning . When I went to the kitchen to make a cup of coffee I noticed the entire kitchen was flooded . Our cabinets were destroyed. I went on Facebook asking for any good plumber recommendations and one of them referred me to chris from tip top restoration. So I called them immediately . The company sent a rep over quickly and took care of all the paperwork,etc. Thank you Tip Top!

This company help at the time that I need them the most. I had a really stressful day at work and when I came back home and open the door it became more stressful coz I saw the water coming from the ceiling. I called my friend and they recommended me TipTop Restoration. I've got appointment quick and easy. Huge respect Dan and Chris who fix my floor and drywall. Highly recommend if you have emergency situation like this.