We are committed to helping people in prevention of vandalism and protecting your business.
Board up provides emergency restoration and clean up services for fire disasters and looting. Our mission is to minimize victims and to start protecting their businesses from further property damage and assist you through the recovery process.
We can't emphasize on how looting and vandalism affects us all but we can implement risk reduction in implementing a range of integrated and inclusive measures to open exposure and vulnerability to looting or even worse fire damage. In combination with the collection of several events protect your business and prevent damage to your business.
Boarding up windows with plywood can prevent dangerous debris from smashing into your business. We have adequate and appropriate equipment and resources to board up residential properties, commercial properties. We can effectively board up doors, windows, garage doors, roof tarps, and other areas identified by our introspection and rigorous investigation process.
Emergency board up services is a pre-requisite for having a peace of mind knowing that your business is well protected from looting. Our board up service provides adequate measures to aid during the plight of looting and shattering the foundation compositional structure and stability of your building.
Broken windows, damaged roofs can entice intruders to enter your business. People desperately become tempted if they find that some buildings are not open and can invite looting and vandalism. It is necessary to revert to any emergency board up services to protect and prevent looting and immoderately misconduct of act.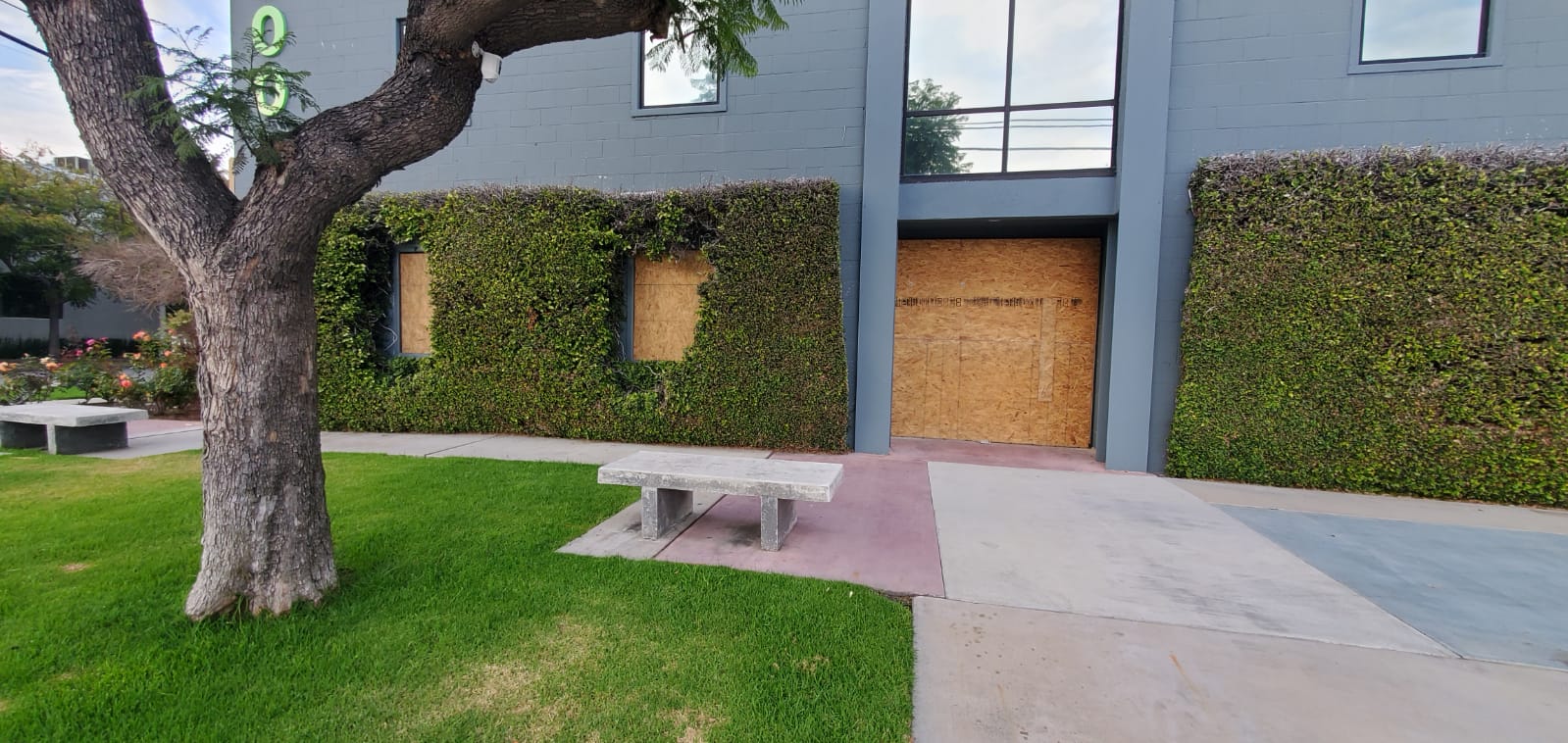 TipTop Restoration will board up the opening, take measurements, and seal your business quickly so it cannot be impacted by vandalism. Our technicians understand the stress as well as risk of additional damage as long as the structure isn't secured. We are available 24/7 and will arrive immediately to either stabilize the property or cover up a window.
One should seek emergency board up services as soon as one can following the repercussions and remunerations that are arising. When the unexpected arrives at your door leaving your business or home in disaster you can count on us. We offer protection to your business and valuables within an average response time of less than an hour. Our experienced and prodigious board up technicians use powerful and proven techniques to make sure all glass shards debris is collected and help safeguarding and securing your business.